SGP India's participation at Environment, Climate and Sustainability Working Group (ECSWG) Meeting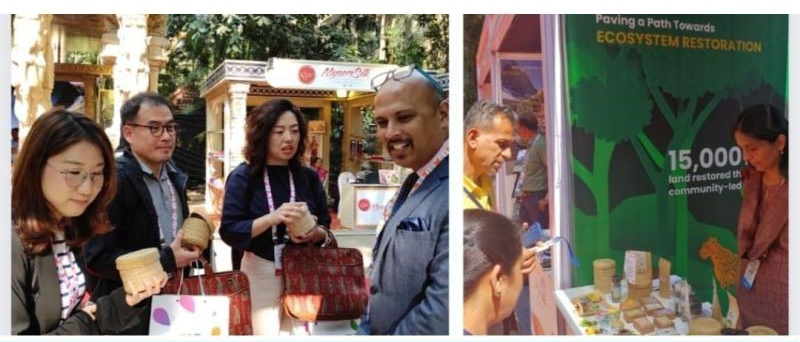 India assumed the G20 Presidency on December 1st 2023, and will convene the G20 Leaders' Summit in September, 2023, for the first time. Under the visionary leadership of Honourable Prime Minister Shri Narendra Modi, India's G20 Presidency is committed towards finding pragmatic solutions to deal with global issues.

Global concerns related to climate change, terrorism, hunger, poverty, human health, sustainability and inclusivity, would be some of the challenges that will be addressed to promote global well-being for all. India's external policies have always manifested the spirit of 'Vasudhaiva Kutumbakam'- 'The World is One Family'. In various statements at global conferences, PM Modi has emphasized on the importance of International Cooperation for addressing challenges that are at the forefront of the global economy. By bringing together world leaders, India's Presidency can play a crucial role in resolving geo-political tensions and thus avoiding a humanitarian crisis.

SGP India seeks to promote the vision of our Honourable Prime Minister by undertaking initiatives that will promote sustainable and inclusive development for all. By bringing together communities, local organizations and stakeholders, we wish to shift the focus from a consumptive economy to promoting a sustainable and just society.

At the First Environment, Climate and Sustainability Working Group (ECSWG) Meeting held in Bengaluru from 9th-11th February, SGP India promoted community initiatives and activities. To gather support for capacity building and inclusive development of vulnerable communities, the SGP India stall showcased products manufactured by local communities and women Self-Help groups, using sustainable practices and organic materials.